About Us

The Forest Lake Veterinary Hospital was founded by Dr. F. Willard Carlson in 1962. Initially started as a large animal practice, Dr Carlson transitioned over time to a mixed animal practice, and then to an exclusively small animal practice. Dr. Carlson operated the hospital out of an annex attached to his home on Scandia Trail North (Highway 97).
Dr. Tom Randall purchased the Forest Lake Veterinary Hospital from Dr. Carlson in January of 1997, and at the time, remained a single doctor practice. In November of 1997 the practice moved into downtown Forest Lake at 407 S. Lake Street, just up the street from the Dairy Queen. By 2009 we had outgrown that location and so property was purchased and a new hospital built at our current location in the Headwater Development.
Dr. Brenteson took over ownership of the Forest Lake Veterinary Hospital in 2019. She is excited to continue to grow and expand the Forest Lake Veterinary Hospital, allowing us the opportunity to provide the best care for our patients and their families for years to come.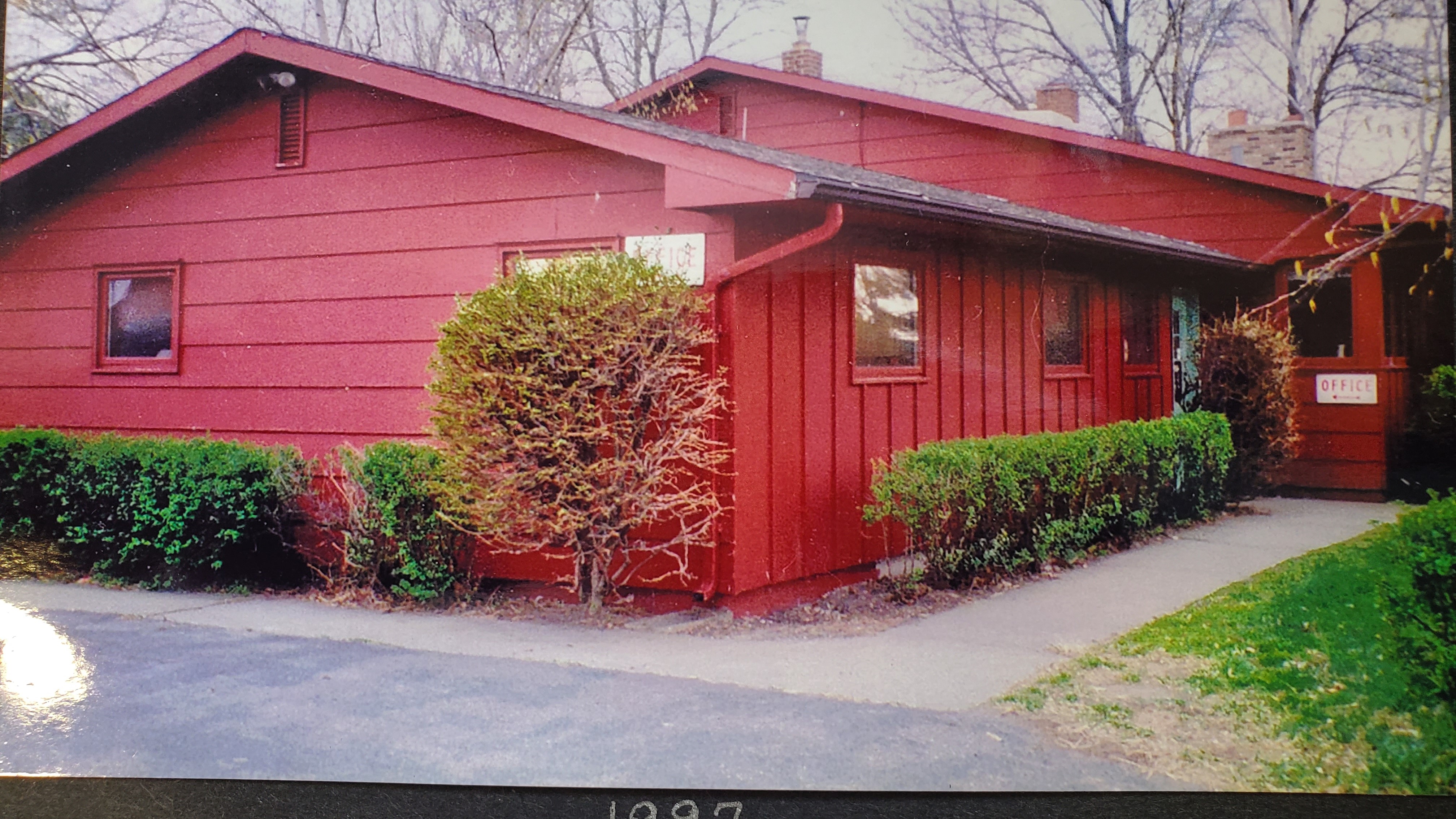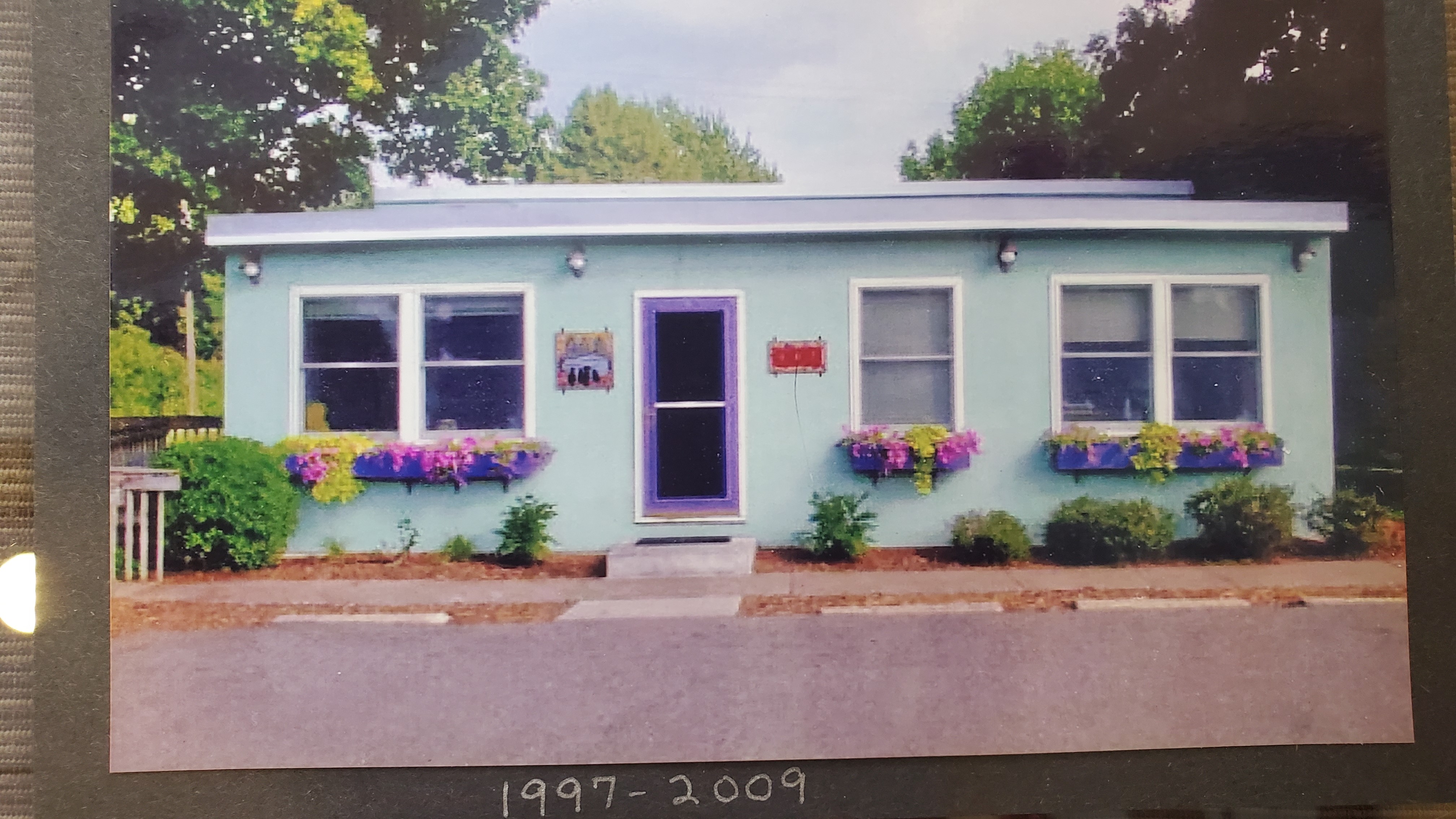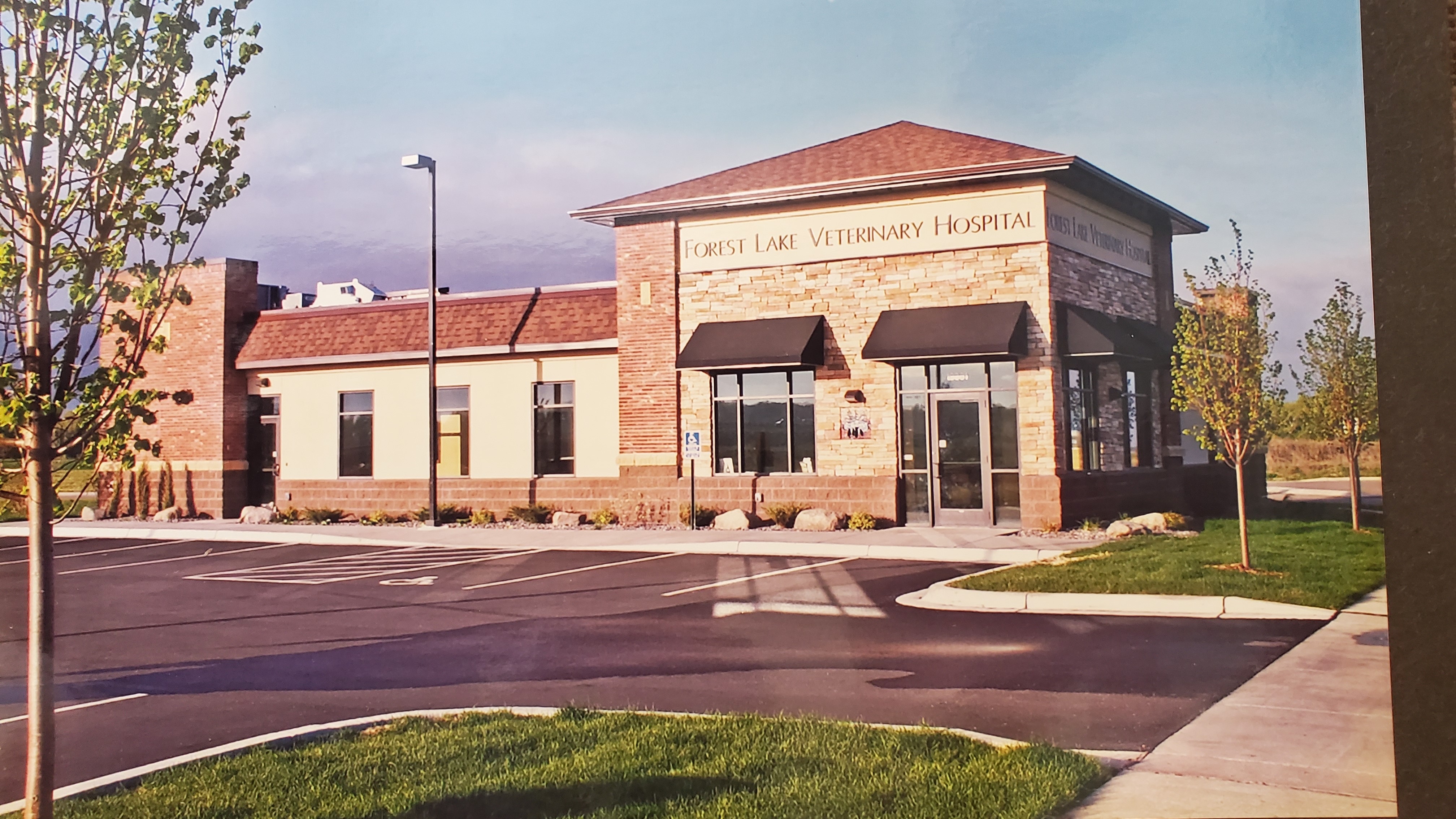 Our Hours
Our regular business hours are:
Monday, Wednesday, Thursday & Friday 8 am to 5 pm;
Tuesday 8 am to 6 pm; and
Saturday 9 am to 12 noon.
Location
We are at 19861 Fitzgerald Trail N. in Forest Lake.
We are just off of Highway 61, south of Highway 97. We are located across the street from the Forest Lake Library and the Washington County Service Center, on the corner of Headwaters Parkway and Fitzgerald Trail. Look for the Big Dog.
Appointments
In order to provide the optimal commitment of time to you and your pet we work on an appointment basis. We offer evening and Saturday hours, as well a drop-off appointments, to fit your busy schedule. To schedule an appointment, please call 651-464-2752 Emergencies
During Office Hours – If you should have an animal emergency during office hours, please try to phone ahead so that we may prepare for your arrival. If a phone is not available, or if time is of the essence, please come straight to the hospital.
Scheduling
If your pet is sick, or for some reason needs to be seen quickly, please mention that when you call and we will fit you in the same day. For routine appointments and surgery it is best to call a week or two ahead of time. We will try to accommodate your schedule as much as possible.